Many people think that client relationships are built for a short-term purpose. They're wrong! In this article, we examine why healthy customer relationships are key and why it's important for a company to maintain their client relationships and build up positive experiences over time–for better business results long-term (ie: loyalty).
When you view yourself in a long-term relationship with your customers, all kinds of positive results start to follow. When a client knows they are not just an avenue for profits because you care about them as people and their needs, it can lead to long-term loyalty. This approach may seem costly, especially in respect to time, but it just may pay off far more than you could imagine.
Customer relationships are no different than personal relationships. You invest in the people you are interested in. Buy gifts, express their importance to you… if you stopped how much longer would that relationship last? You need to keep nurturing that relationship on an ongoing basis – the relationship with your clients are no different.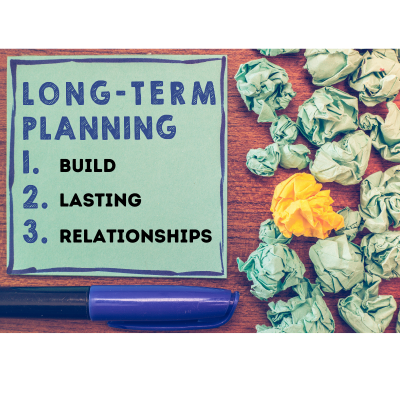 Why Long-term Relationships Are Vital
What happens when a company ends up ignoring customers or no longer offers positive experiences?
An organization that thinks short term and is only interested in the transactional aspect of the relationship, then loses interest after the sale end up investing lots of time, effort and money just to get a first sale and ends up in an expensive cycle that can broken by spending adequate time maintaining the relationships after the transaction is completed. The average business avoidably loses approximately 50% of their clients annually because they don't maintain relationships.
With all the options so glaringly in our face nowadays, it is easy for clients to be enticed by the competition that they are hearing from and sharing the information they are hearing… if they aren't hearing from you, they have nothing to share about you!
Being in touch only when you are trying to sell to your clients will create the perception that you are only interested in maximizing profits. You won't have the emotional connection that is necessary today to do business. If your clients feel like commodities, they don't even bother opening your messages anymore, and that my friend will land you in spam folders – too many spam folders, you can be marked as a spammer and never land in an inbox again.
What Happens When a Company Invests in Client Relationships?
Following up after your initial transaction increases client loyalty and helps retain the clients you have worked so hard to get, breaking the cycle of needing to constantly acquire more new clients. In turn, saving you valuable time and money resulting in continuous growth!
Organizations that invest in long-term relationships with their clients find a major difference between one-time interactions and the total aggregate profit over a lifetime of interactions. This is why terms like Customer Lifetime Value exist. There is 5-20% probability of selling to a new prospect but that jumps to 60-70% probability when you are dealing with someone who has already done business with you and you have continued to build the relationship since.
Let's face it – it is easier to engage people who are already familiar with you and how you can help them then convince people that have never heard of you before, especially important when looking at higher ticket purchases and investments.
Being looked at as genuinely helpful to your clients will make them excited to interact with you and read the advice you are sharing, keeping your communication to them front and centre in their inboxes. Valuable information will also be shared by your clients when those they know are looking for the services you offer. Being consistent in your interactions creates a perception of authority, trust and authenticity.
Generating engagement will also generate feedback and create a valuable resource on what the needs of your clients are, what they no longer need, what their concerns are and how you can help now, or where you need to grow your services to meet the needs of your clients. When your clients feel that you understand and care about them and do not look at them as just another commodity you are able to create an emotional connection, you are not just part of a faceless conglomerate, you are "humanized". Humans are inclined to want to help other humans succeed, it's all part of that caring factor that is felt in established, long-term, trusting relationships.
So HOW do you build these long-term relationships?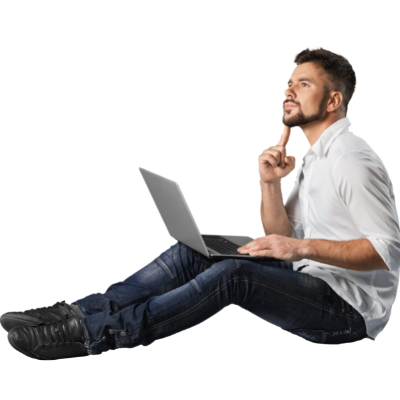 There are many ways to reach out to your clients and tons of information that you can share with them to help build long term relationships, here are a few things to consider
Don't wait for your clients to reach out to you
Share changes with them; is there a change to tax laws that may affect your clients? Interest rates expected to rise? Are they changes to some of the most popular software your clients use? You are the pro… if you know something that can help your clients share it with them. They will feel like you are looking out for their best interest.
Are you offering a new product of service? Tell your clients about it – they may not even realize it is something they could benefit from unless you let them know!
Empower Yourself to Help!
Even if it means referring them to someone else. Yes, you read that right. You already go out of your way to provide services your clients need, but as the saying goes, you can't please everyone all the time. If your clients are constantly hearing "Sorry, not something I can help you with" they may forget what you can help with. Considering partnering with someone who offers complimentary services and letting your clients know about them. Put yourself in the position to always say "Yes I can help you with that!"
Appreciate Them
It is important to keep a record on your client communication and when you last checked in with them. Look into systems that will not only record dates and messages, but if possible notes about your client like where they live, what they do, what they like or don't like. Tracking things like birthdays, anniversaries, can help you personalize your interactions with your clients and make them feel the love all the more!
Soften the workload with Software
It all sounds great right!?! But even if it takes less time to retain a client than acquire a new one, there is still time involved. Make it easier with software that has been designed specifically to manage the relationships with your clients. CRMs will help you track information about your clients and a history of the relationship you have with each client. Email Automation Software enables you to send out timely communication with customizable flows based on the actions of your clients. They can be as simple or as complex as you need to build and maintain the relationships you have already spent time and money on.
Do you have tips on how to build relationships with your clients?
Share them!
Do you need help building relationships with your clients?
Reach out!