Did you know that when you post a photo on social media with an added caption, engagement increases by up to 40%? Captions provide you with an opportunity to connect with your audience and drive traffic to your website.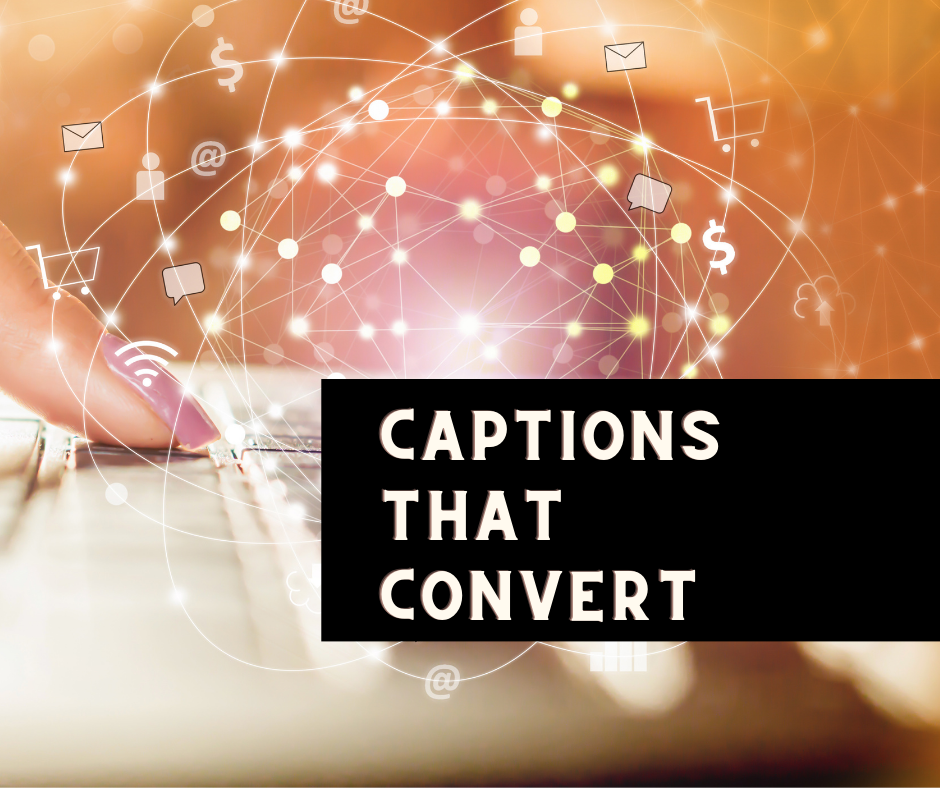 What is Your Objective?
When posting captions, it is important to first think about your goal. There's no sense posting just for the sake of posting. You want to be clear on the objective!
Here are a few goals, known as content pillars, that you may set when writing captions for your posts. I refer to this as the content pillars to building your EMPIRE – building the relationships needed with your followers to turn them into customers: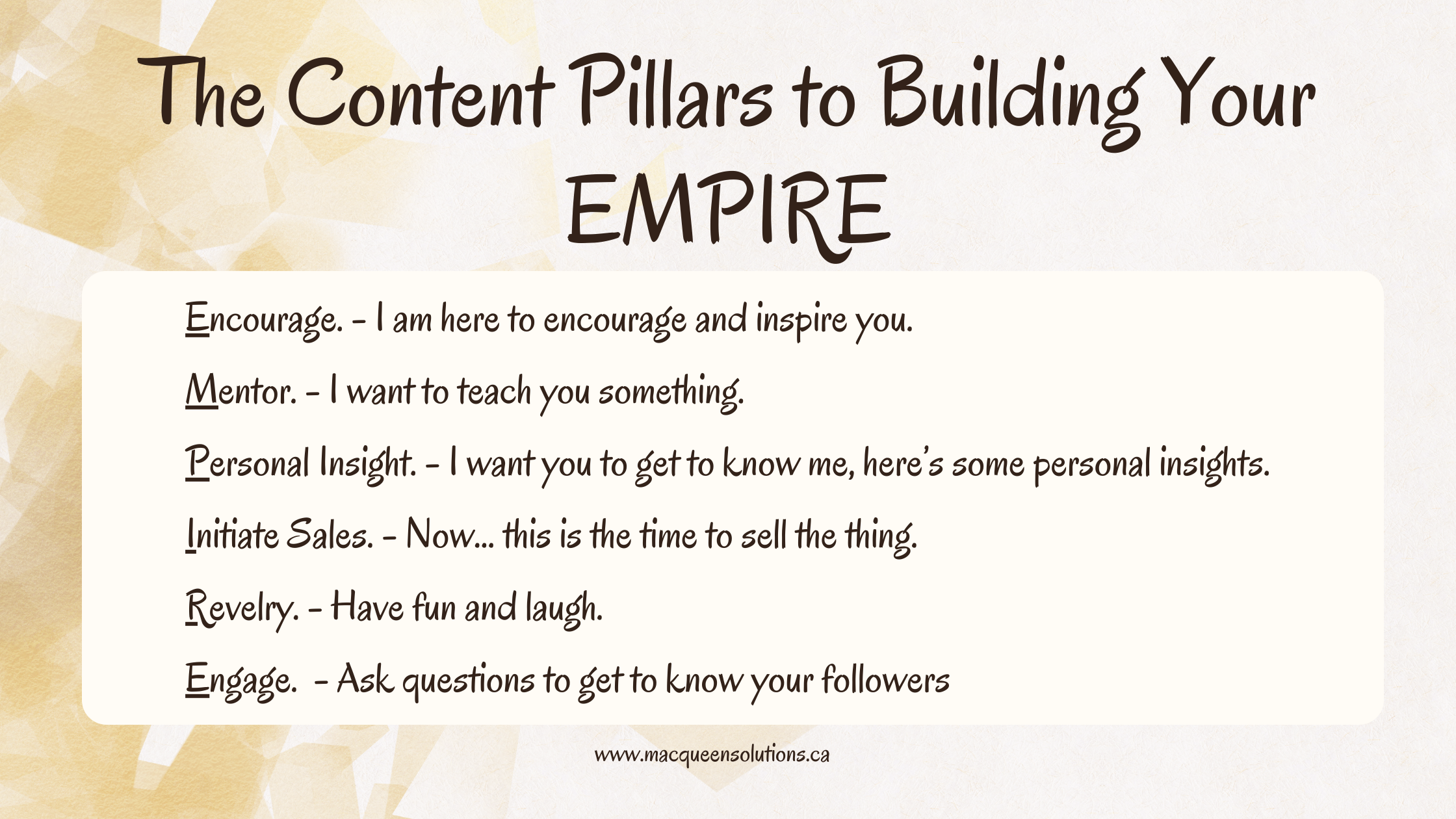 How often and where should I be posting this content?
You do not have to post all platforms, on every day. Though with Canva, you are able to easily resize and schedule the content you create to the most popular social media platforms. In the beginning it is best to focus on the platform you are most familiar with. Once you master it, move on to another.
Post consistently. Whether its daily or just 3 times a week, be consistent. Your followers will come to expect a new tip, trick or Friday funny, don't disappoint them. Social media is also one of the places new customers will look you and your business up. Having a business page that has not been updated regularly can impact how others may view your reliability.

What should I post?
Encouragement
These posts should be supportive, inspiring and give a boost to the people that see them. And you know… encourage them! The bonus of these "feel good" posts is that they emanate a positive attitude from you. When we are looking for a solutions to our problems there are lots of people offering solutions, those with a "can do" attitude will be more successful in generating those leads.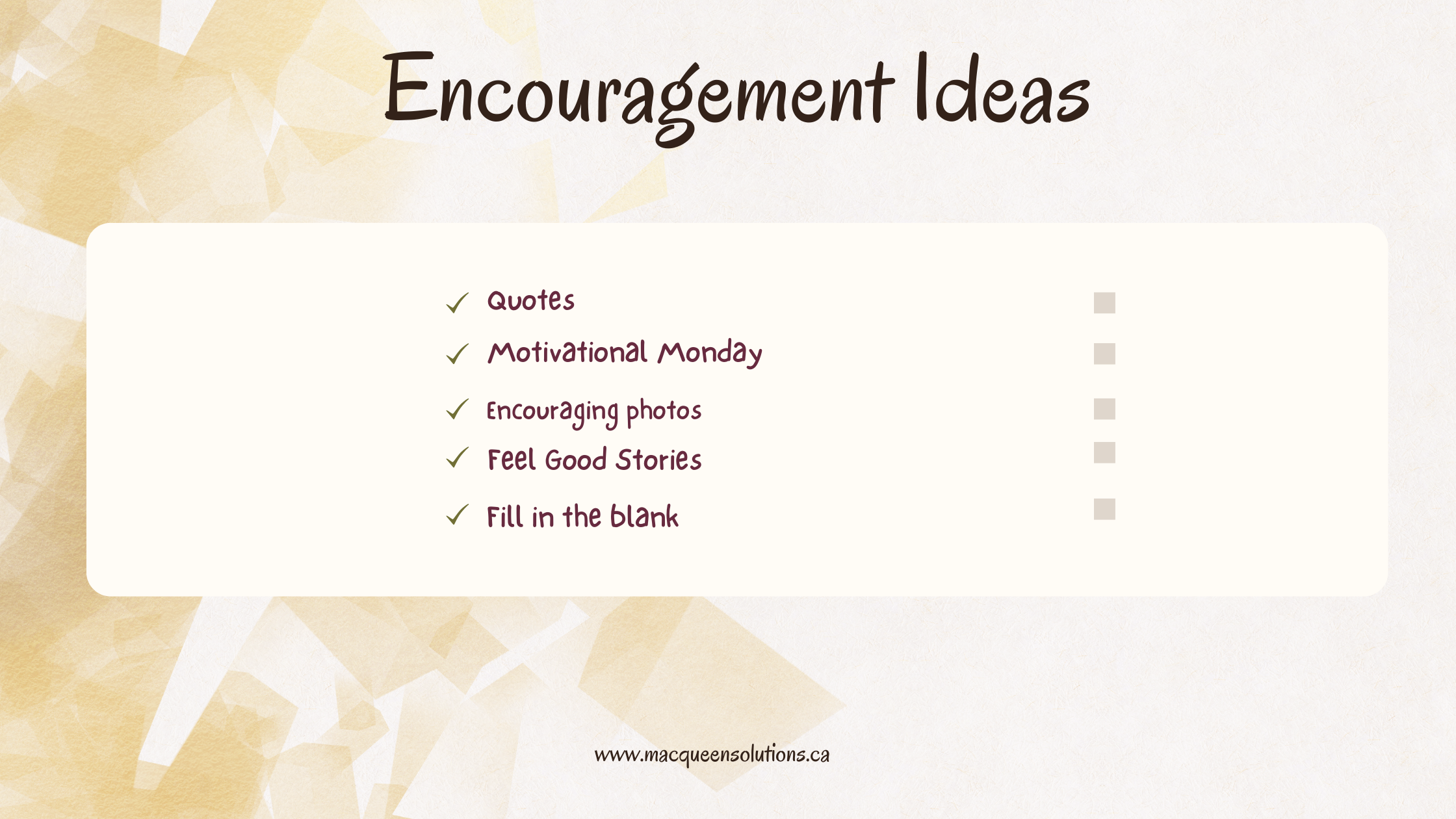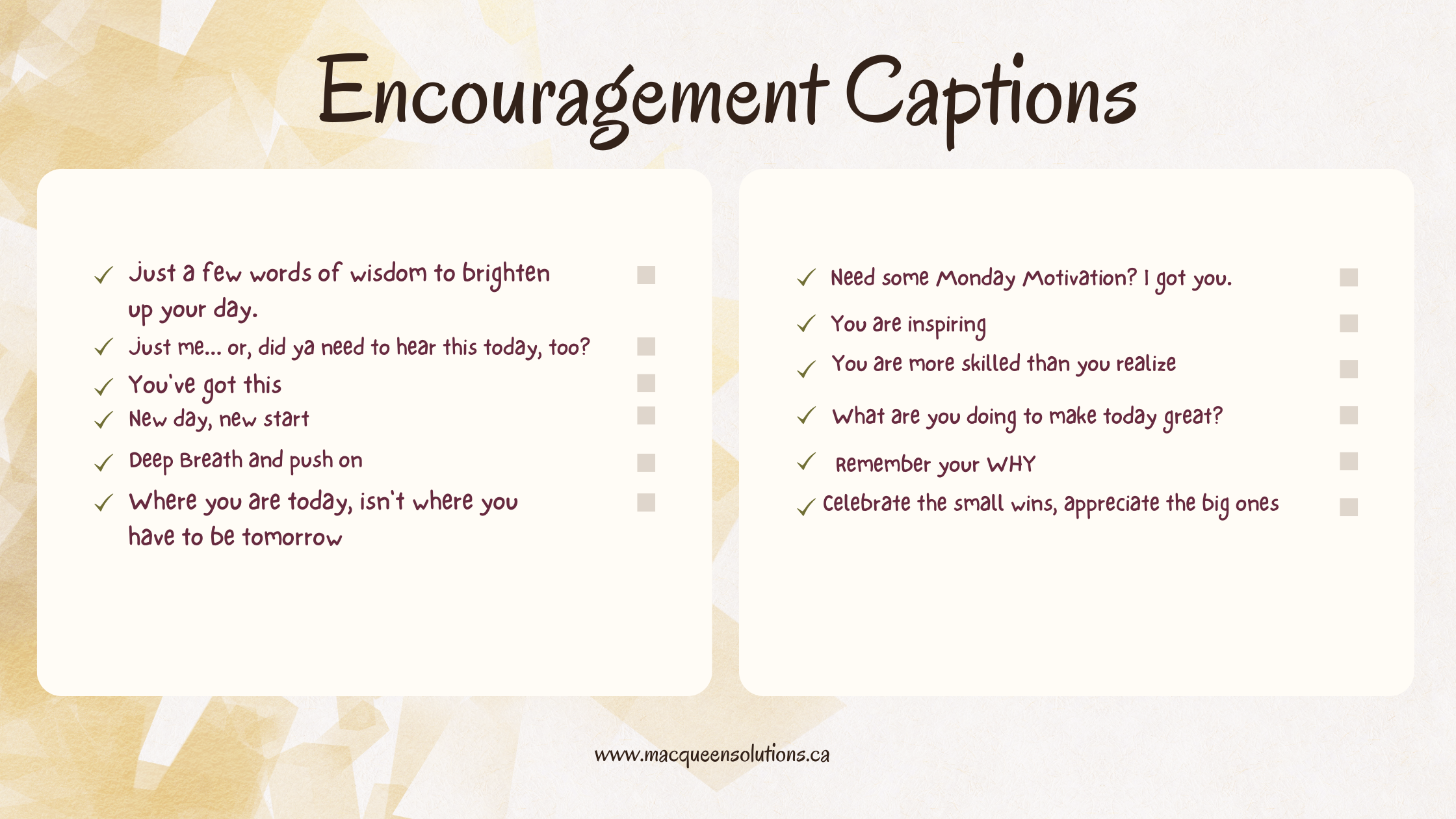 TIP: Everyone can use a dose of motivation – use these captions on your personal
social media accounts too!
Mentor
There is nothing better than getting feedback that you have helped others! You are doing what you are doing because you have the skills and knowledge to do it… share that knowledge! Provide tips, tricks and secrets of the trade with your followers. You likely have some pretty stiff competition from the big boys in your niche, you need to stand out. Mentor your followers with how you can help them solve their problem and what kind of an outcome your advice, tip, or guidance can help them achieve.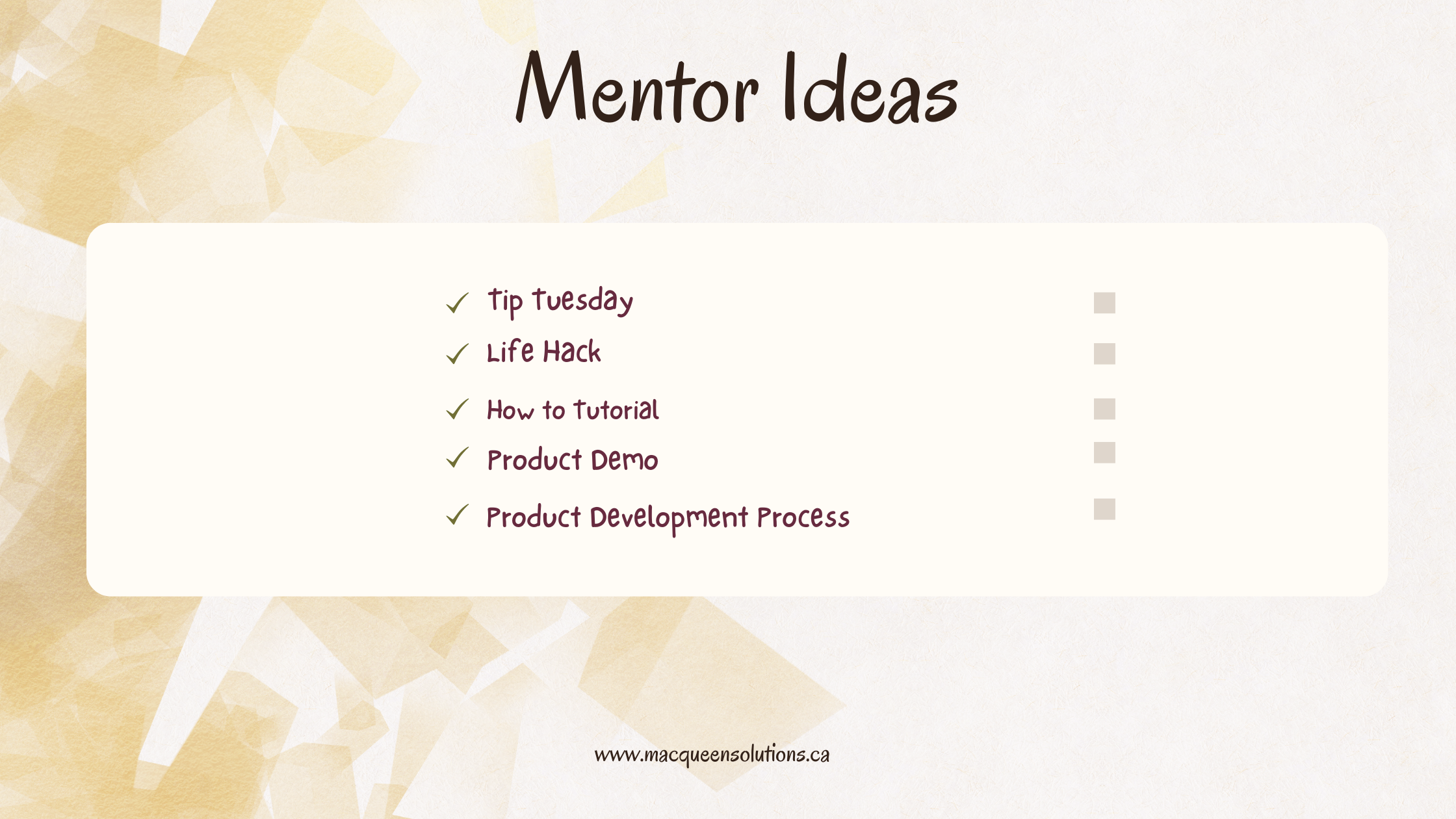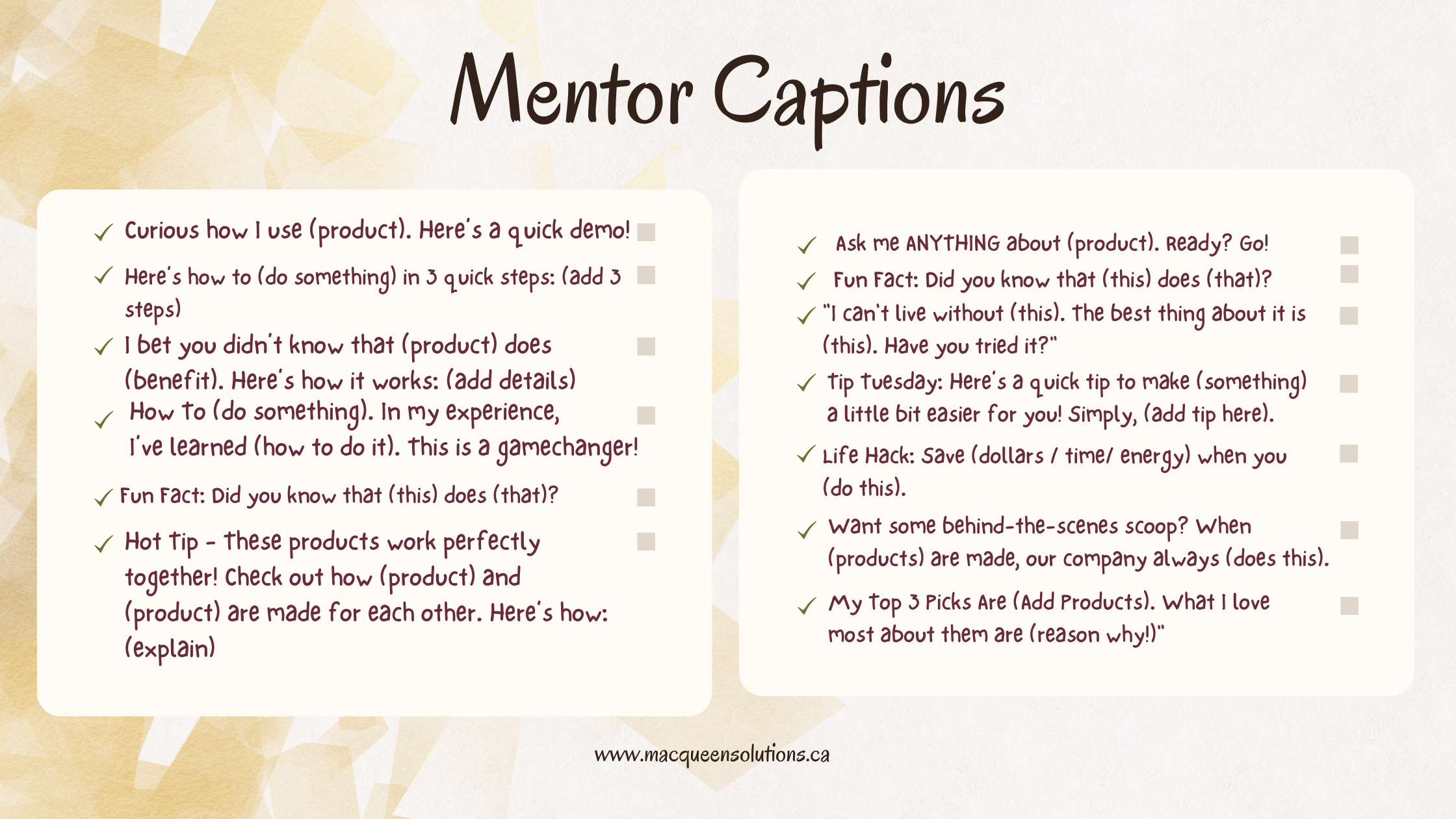 Personal Insights
Let's get personal, personal… oh wait, that's physical… We aren't talking about the details of the knee surgery you stayed awake for and watched, but this is an opportunity for your customers and clients get to know you. Its a huge boost to building that Know, Like, Trust relationship with existing and prospective clients.
Posting photos of yourself , engaging with your products or services, (or your cat) have shown to increase engagement – now that's doubling your efforts effortlessly!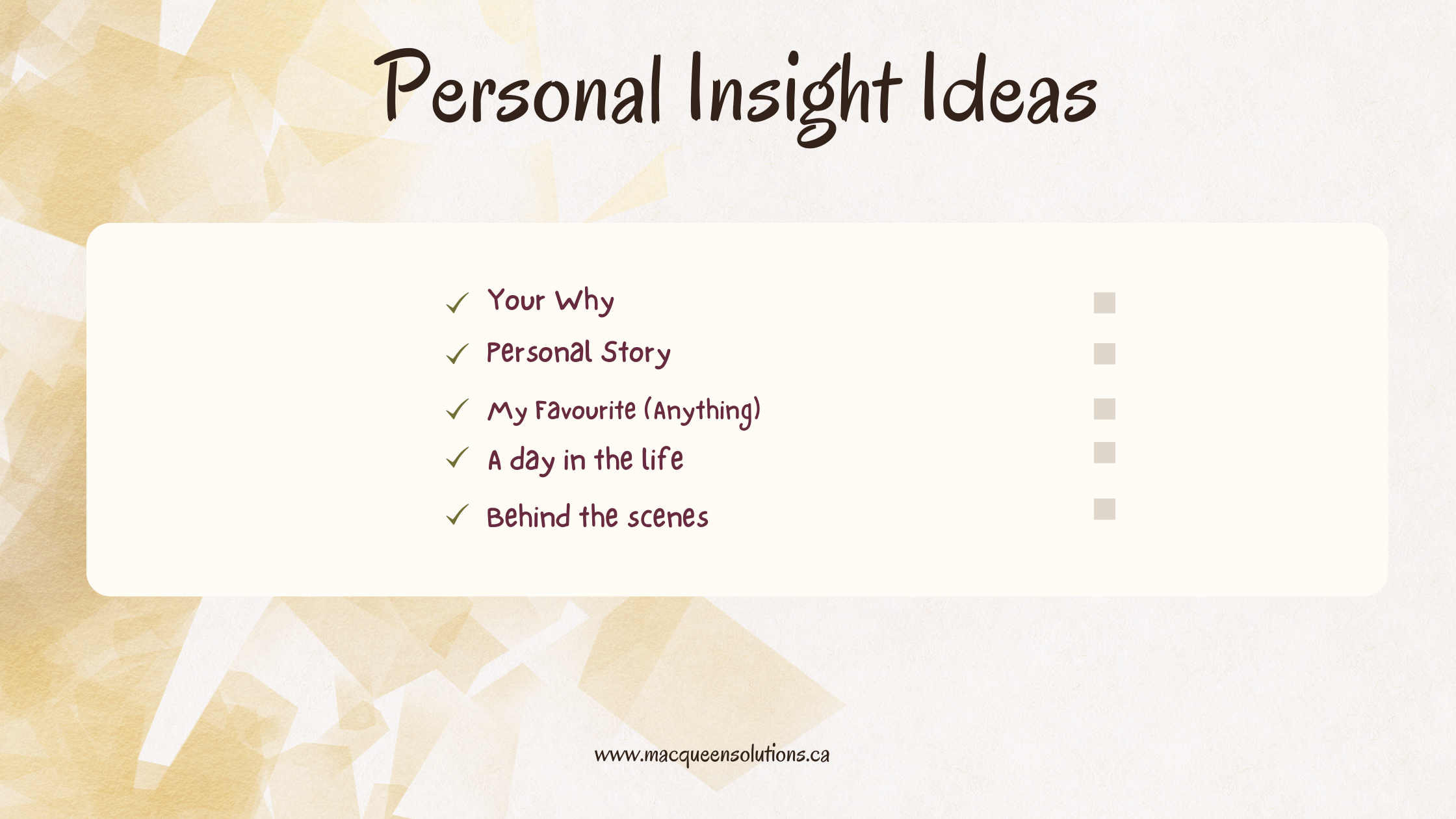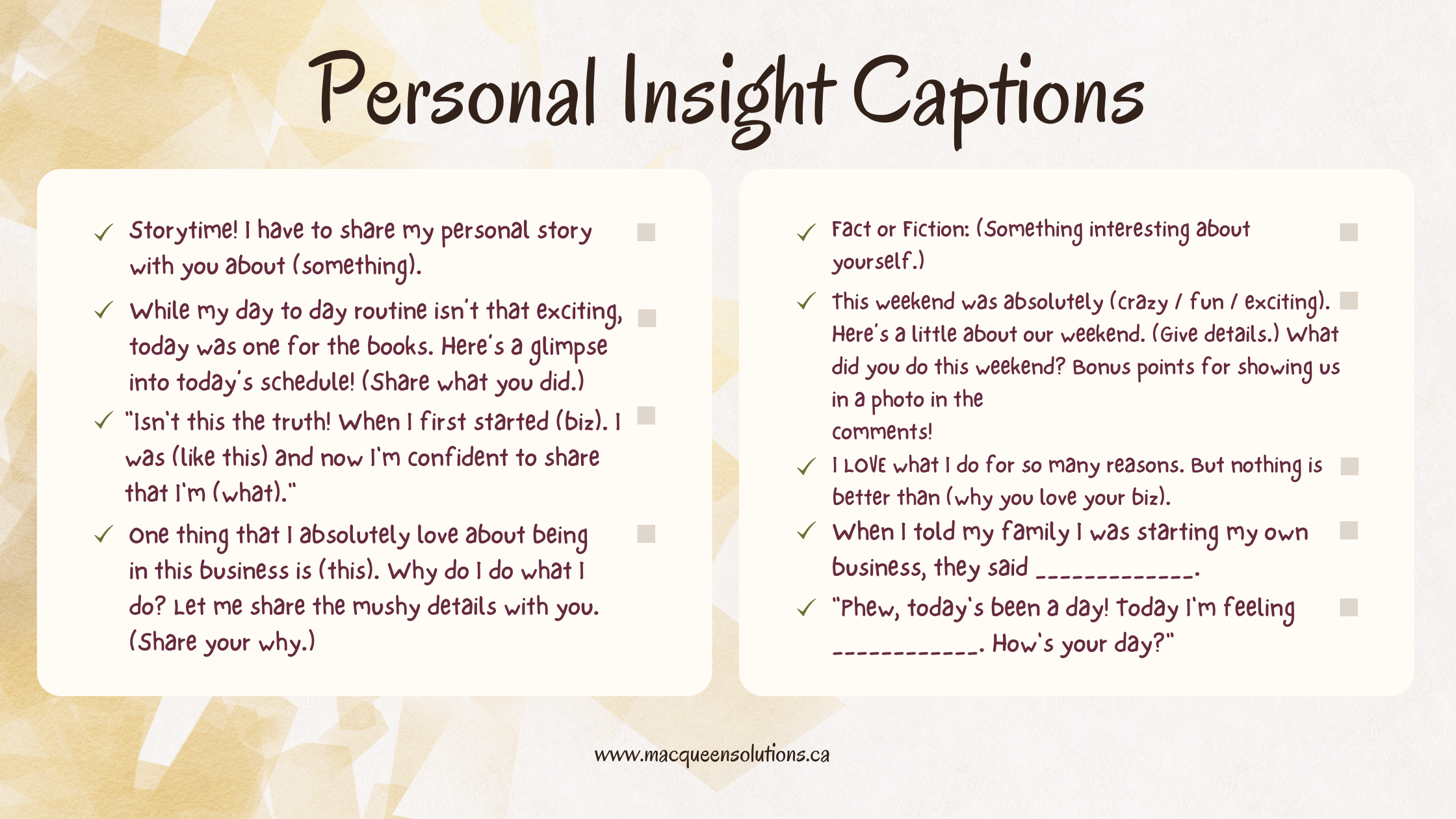 Initiate Sales
In the midst of building relationships and creating that Know, Like, Trust (KLT) with your followers, they have gotten to know a bit about you, you know who they are (because you have identified Your Ideal Avatar), you have encouraged and mentored them, it's time to initiate the sales process and sprinkle in some sales related posts.
Sales posts should only consist of 20% of your content. You want to give value and more value before you start your sales process. If you come across as all sales-y from the start you lose out on the opportunity to build the relationships you need for long term growth and scalability.
(Check out: How to Build Client Relationships and Why It's Important)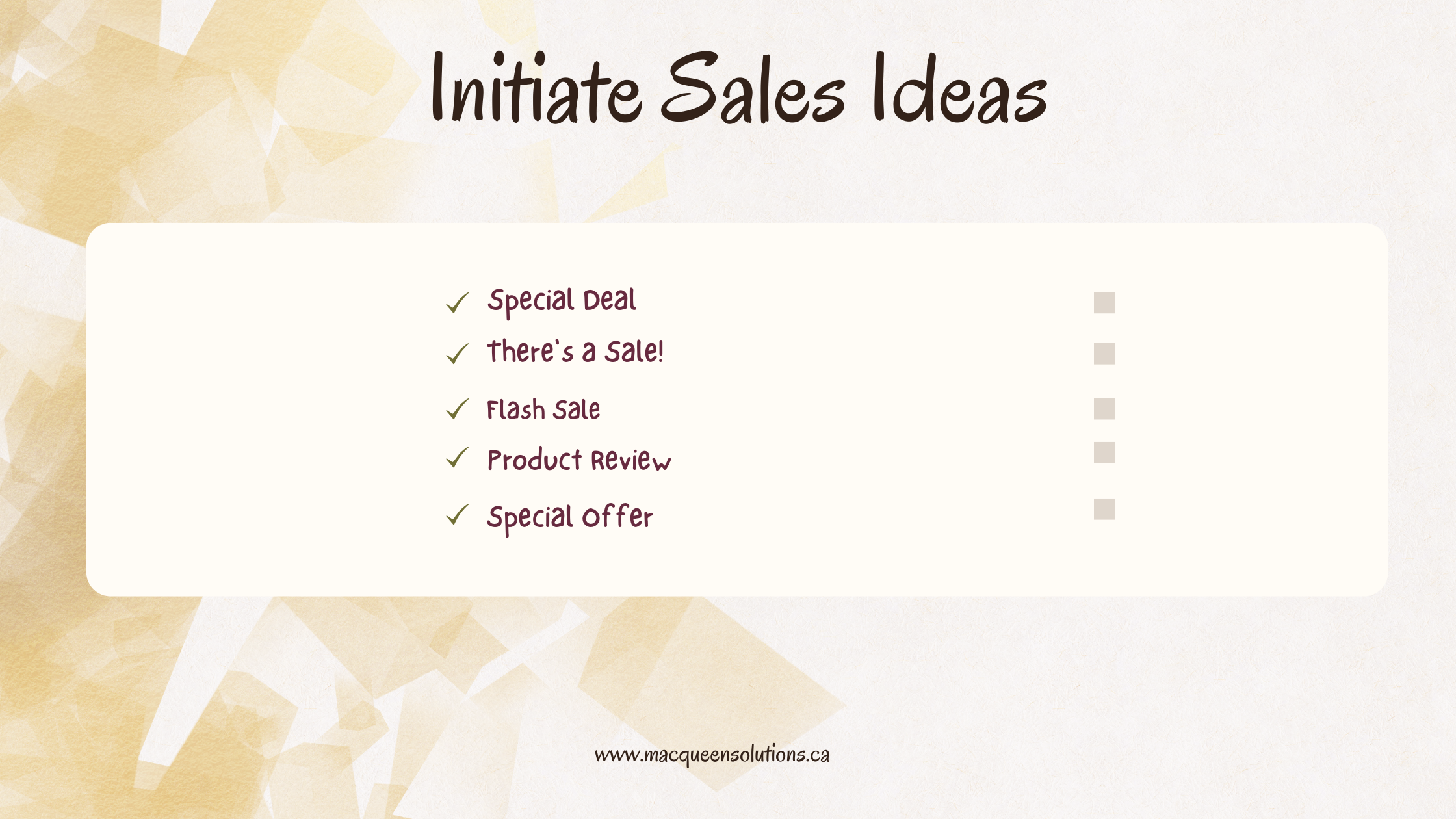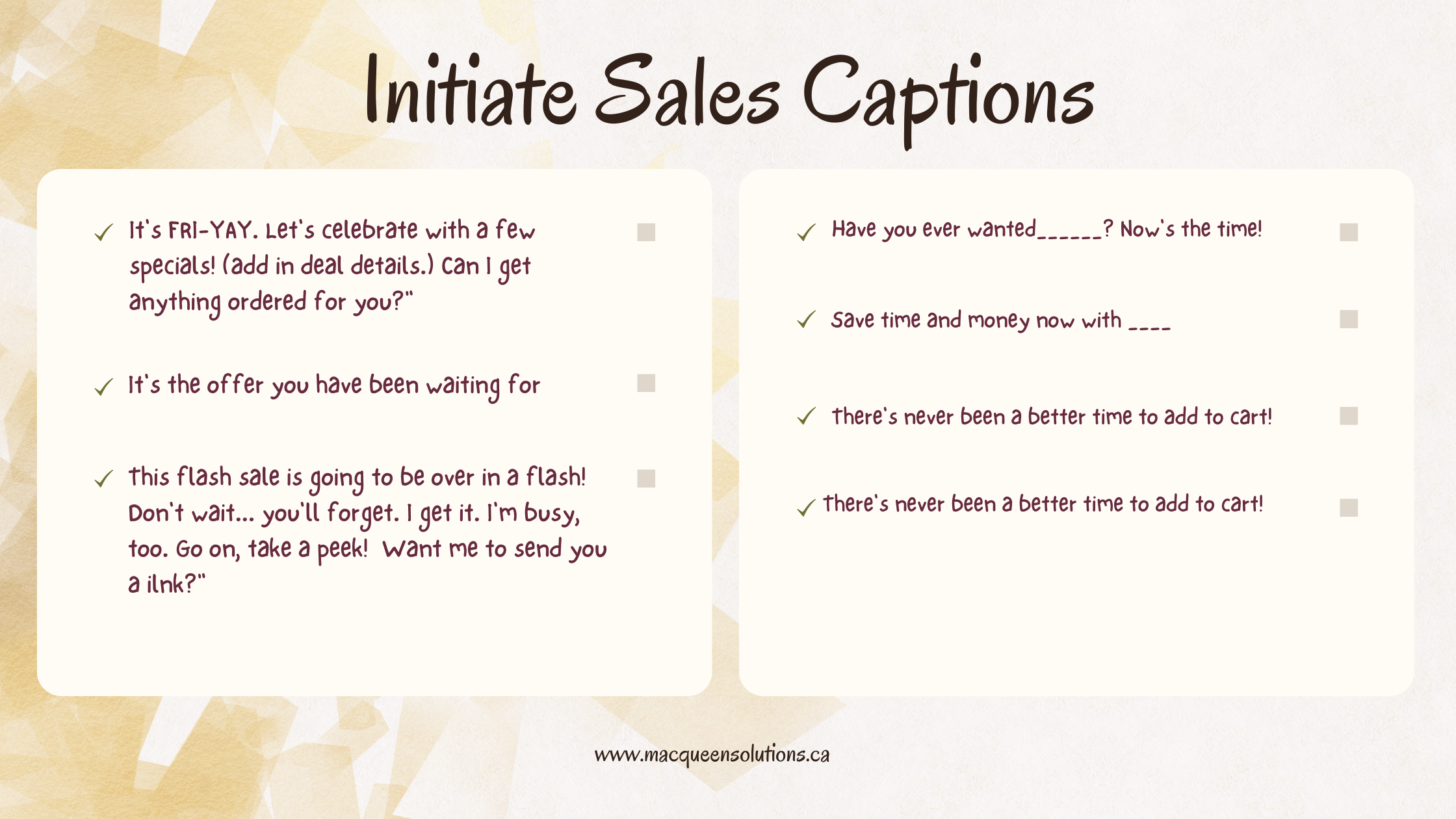 Revelry
Aside from your local radio station's joke of the day, most people find their their chuckle of the day on social media. Sharing what you find funny also gives your followers further insight into who you are adding on the KLT relationship. Keep your captions short and sweet. Entertain and engage your followers with some of these: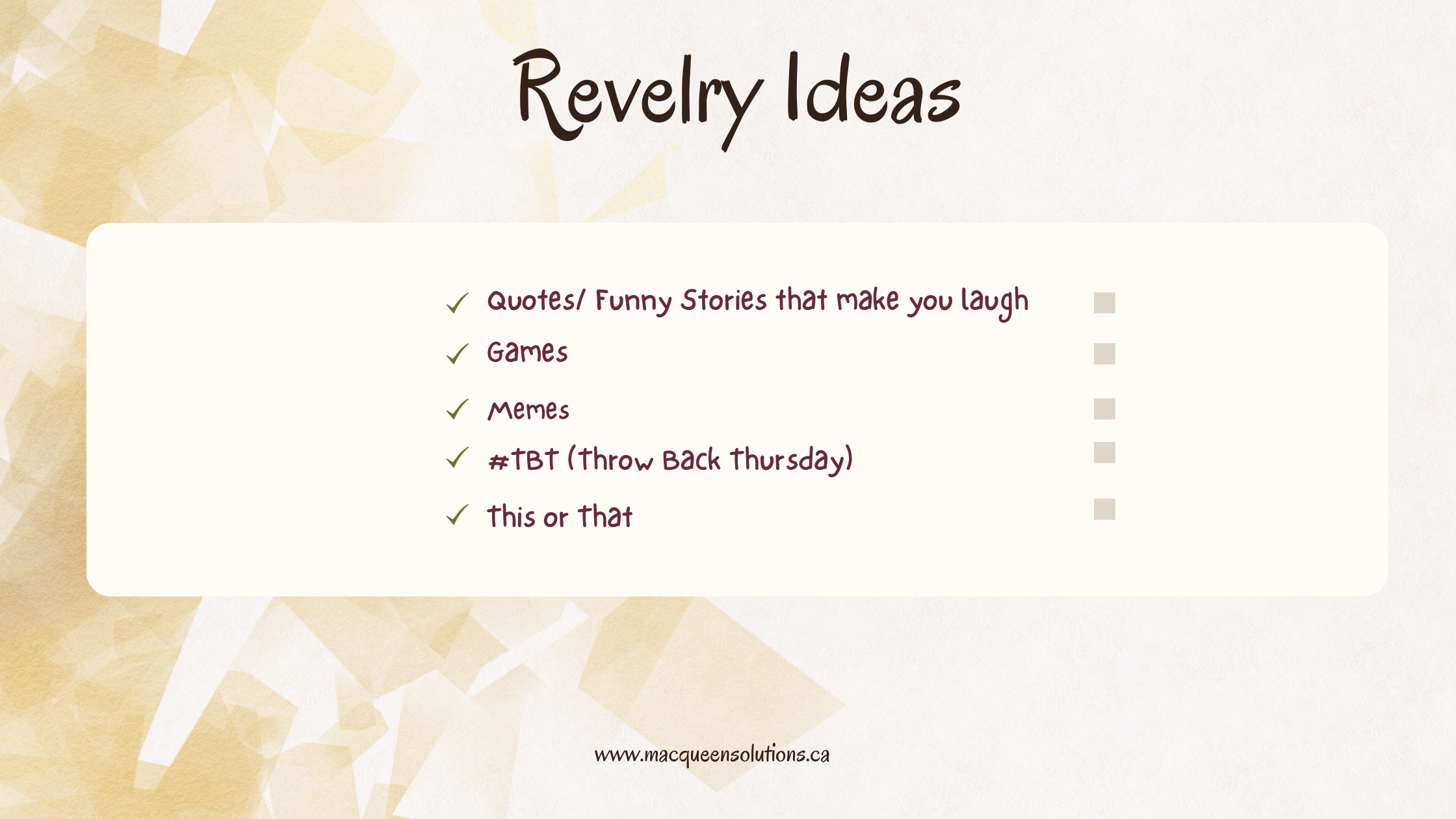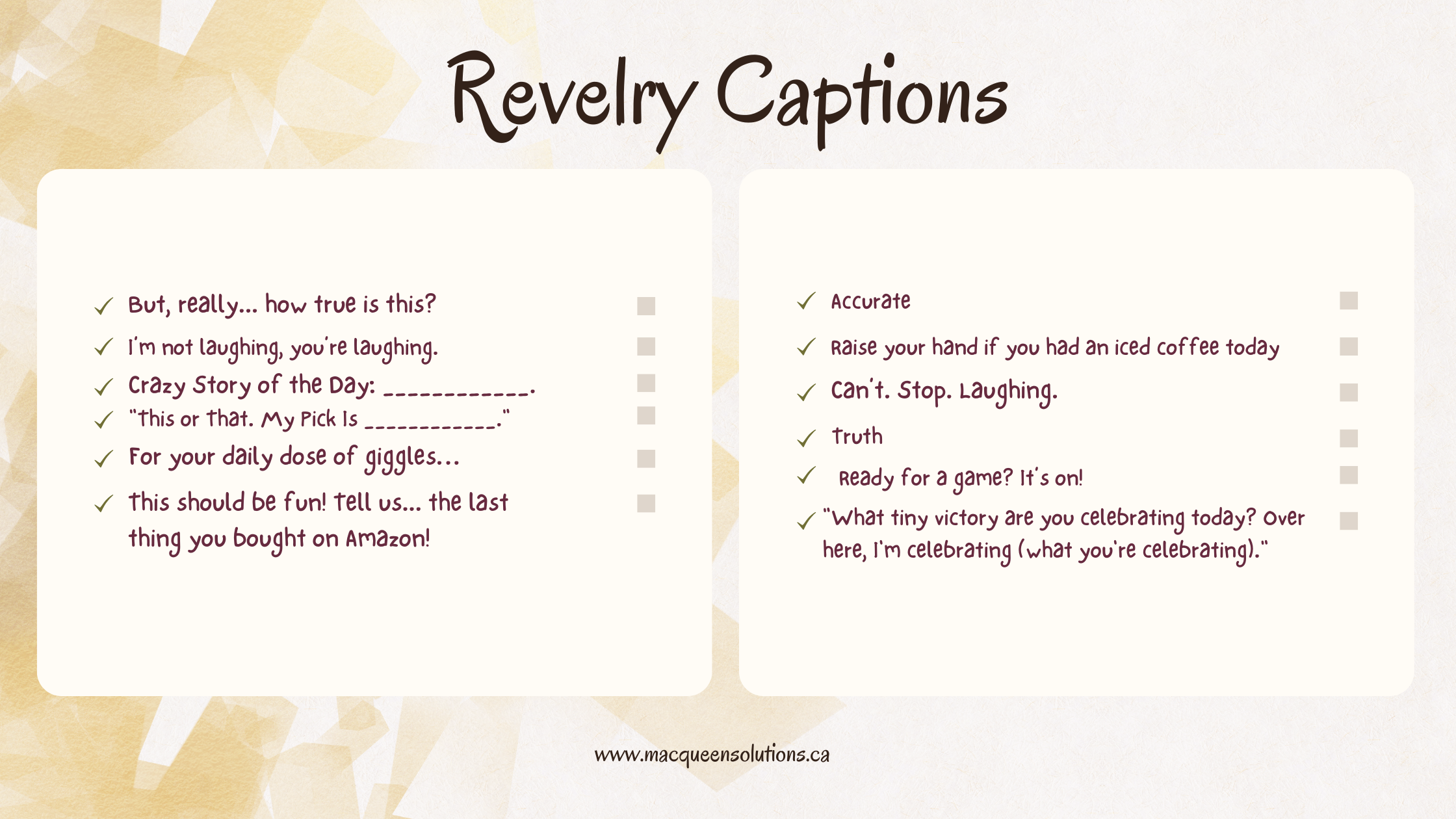 TIP: When you see something that makes you laugh, save it. You can re-post it!
Remember to give credit to where you saw it first.
Engage
Creating engagement with your content boosts your analytics. Create posts that prompt a response. Use open ended questions, ask for opinions, bring up something controversial. (Keep platform policies in mind).
A post as simple as "What are you doing to make today great?" has generated tons of engagement for me personally. Responses varied from "Washing my floors" to get a heart valve replacement. I can see how both can make someone's day great!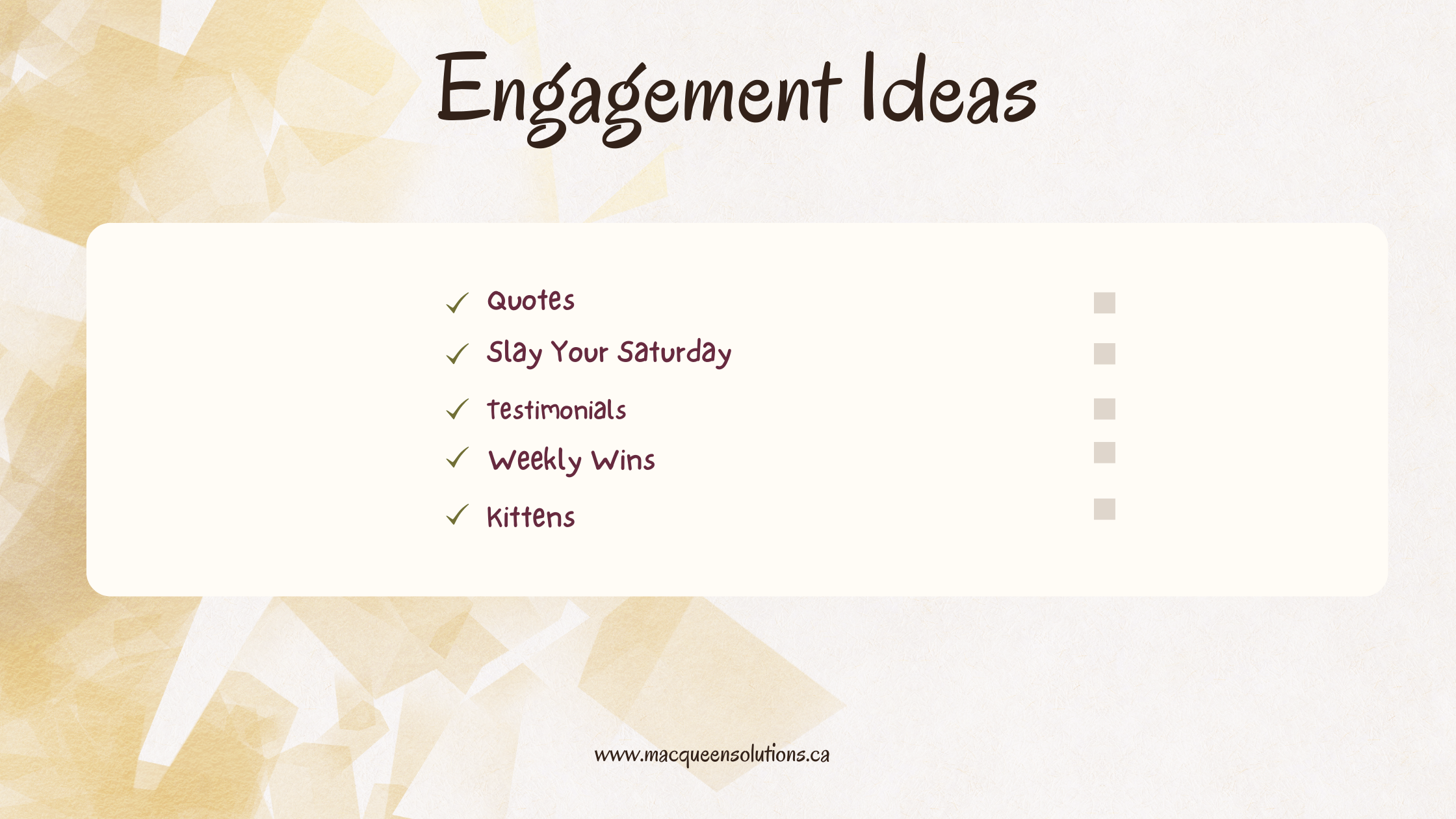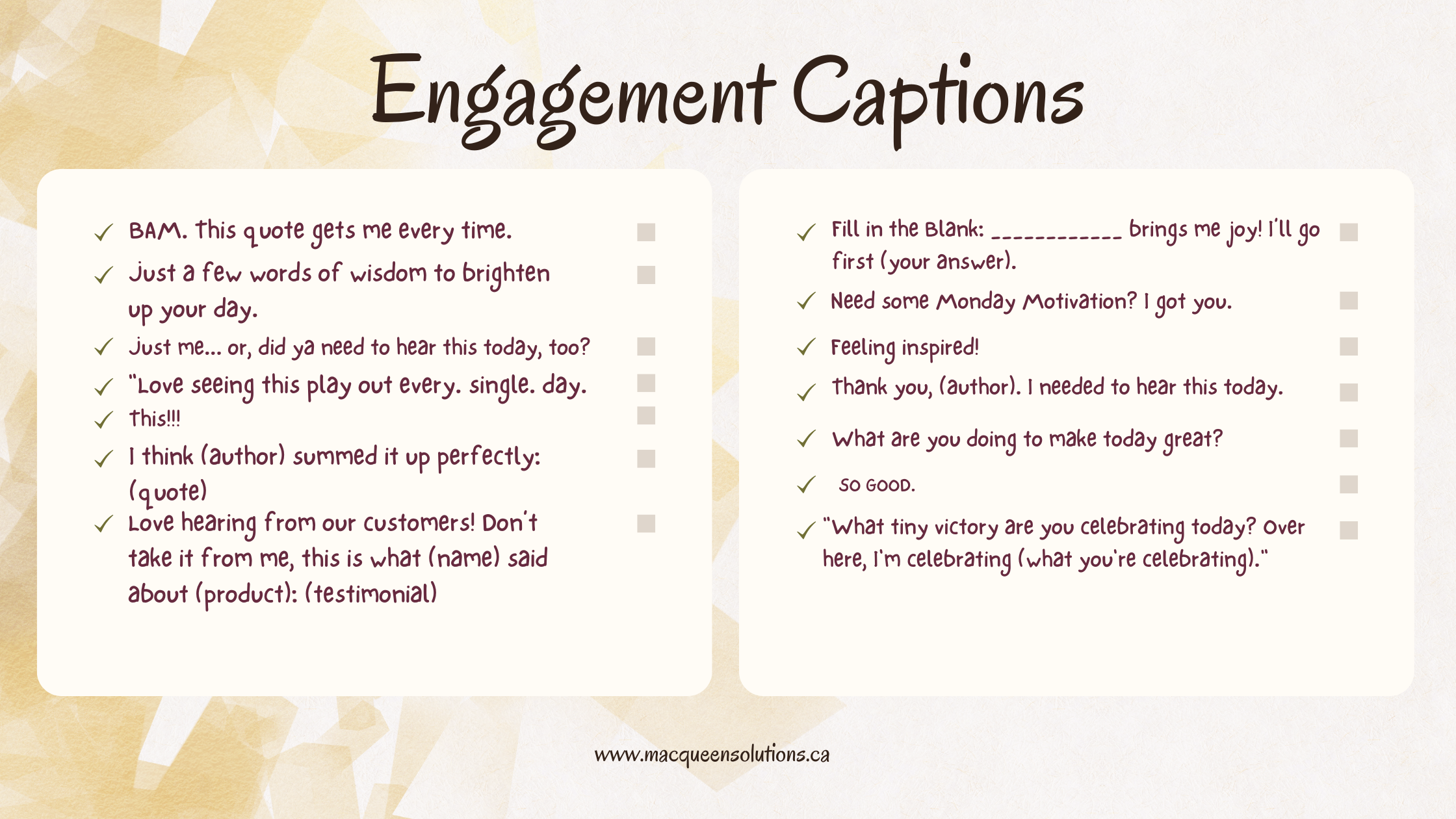 BONUS TIPS
FACEBOOK MESSAGING TIP: If you are doing business on Facebook, getting through to a customer can be difficult with the privacy settings. One way around this is to ask your customers to send you a message.
Use m.me/username and their message will pop right into your messenger inbox. Try it out with a message to me! m.me/macqueensolutions
ALWAYS HAVE A CTA (Call to Action): Its the friendly nudge some people need to take action. A simple: Send me a PM, Email me, Grab it now is enough.
BONUS DOWNLOAD
FREE PDF: 70+ Captions that Convert
Keep it handy to help you save time when you are sharing content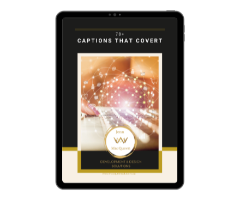 Do you have a caption you like to use that always gets engagement?
Share it in the comments!
If you want to read more on how to create great content check out my article here.
If you need help growing your business, or just want someone to bounce ideas off of to make sure you are on the right track, reach out!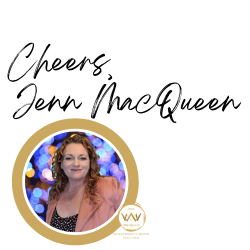 Disclaimer: Some of the links provided may be affiliate links. I may earn a small commission if you click one of these links and sign up. However – all the links I share I use or have used, or truly believe there is value in the offer, that will help you grow your business.