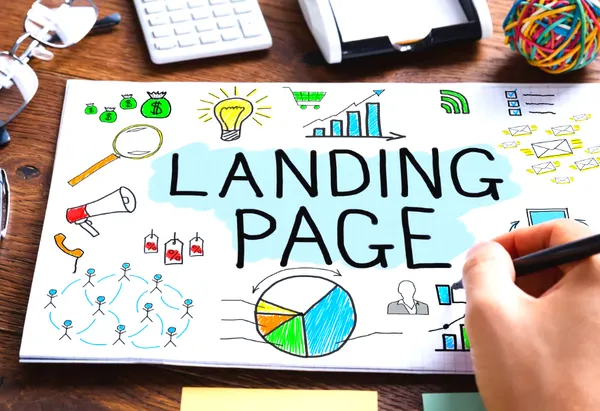 "I already have a website, why do I need landing pages?"
"How do I build top converting landing pages?"
You might be asking yourself this when you are trying to promote your product or service. Let's go over some of the best practices for building your first landing page.
What Is A Landing Page?
A landing page is a powerful marketing tool that can help you reach your target audience. It's a standalone web page, designed specifically for your campaign. When someone clicks on a link in an email or ad, they land on this page. This page can then be used to promote your product or service to potential customers. Landing pages are essential for any successful digital marketing campaign. Your website likely lists a variety of products or services with lots of messaging, this can make your prospect feel lost. If a post or ad has caught their attention because it is a solution to an issue they are having, they want to be taken to that solution.
A landing page is designed with a single focus or goal in mind – getting you to take some kind of action. This might be as simple as clicking on a link, filling out a form, or watching a video. Landing pages are an essential tool for achieving success online, and are especially helpful for driving conversions.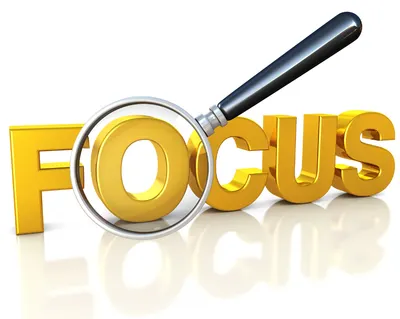 Landing pages can help you convert more leads and sales at a lower cost. By focusing on conversion goals, landing pages can help you achieve your business goals faster and cheaper.
Where Do You Build a Landing Page?
There are many sites that offer free landing page builders with landing page templates for quick landing page design and easy drag and drop landing page designers.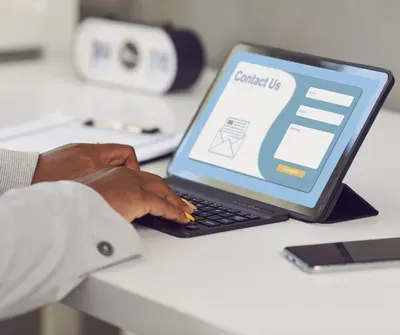 Aweber easily integrates your landing page to an email marketing campaign. Their free version allows for one list, if you need more their pricing plan is scalable to meet your needs. Aweber also integrates nicely with several website platforms so you can also grow your email list from your website.

Groovefunnels allows you to build out unlimited landing pages for free and provides many landing page examples to help you get started.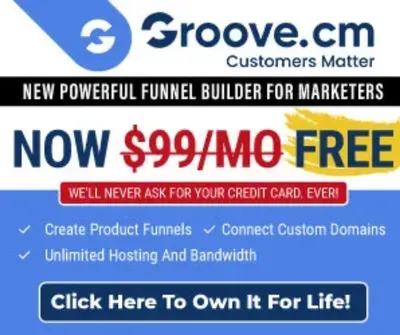 Building a Landing Page
If you are building a landing page fresh out of the box, keep it simple. Often we are tempted to go with the fanciest landing page template we see, but top converting landing pages need to be optimized over time. The most successful landing pages didn't appear overnight.
Start with clear and compelling copy that has been carried over from your ad or post.
Keep your forms simple, people don't want to enter their life story for a free pdf.
Have a strong Call to Action (CTA). Make it clear what you want your prospect to do on that page, enter their email and get a free checklist? Subscribe to your newsletter for a discount?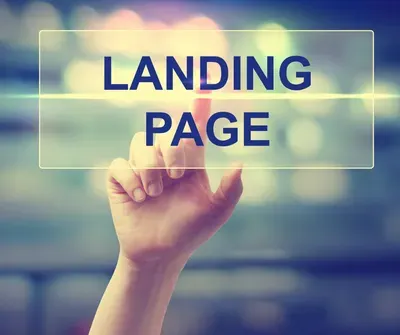 In the meantime, test your messaging and images.
Confirm the pain points of your target market.
Test several headlines to find the one most relatable.
Test your images to find out which ones draw the most interest.
Compile the crown jewels of your testing and use them through your landing page as you build it out.
As you optimize your landing page, your conversion rate will also increase and you will see an improvement in your email marketing efforts as you continue to nurture leads. The crown jewels of your testing can also be used across your digital marketing strategy to help convert visitors to your social media accounts, website as well as convert visitors to your landing page.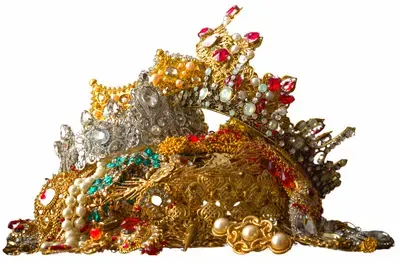 Land Page Best Practices
Keep in mind, these are best practices, and are intended to be improved on as you gather data to do just that.
Key sections to include in your landing page:
A headline and (optional) sub-headline
A brief description of the what is being offered
A supporting image or short video
Supporting proof elements such as testimonials, customer logos, or security badges (you may not have these… YET! but can be added to your landing page as you grow)
A form on the landing page itself to capture lead generation information.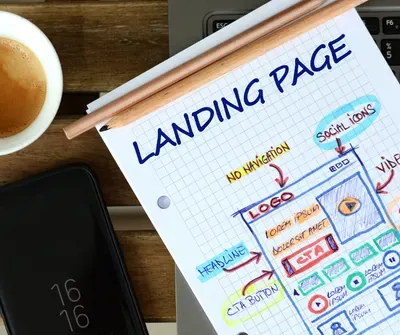 TIPS:
Limit Extra Navigation
A landing page should be used for one purpose and one purpose only – to guide a visitor to take you up on your CTA. A navigation menu to other areas of your site may lead them away from the purpose of your page and away from becoming a lead.
Focus on VALUE
Let your visitor know what they will get from following through on your CTA. Create a landing page for a valuable whitepaper for a valuable guide, free trial, demonstration, or evaluation. Offering something of value enables you to generate more leads that you can nurture and build Know Like Trust relationships until they are 'ready to buy.'
Watch Your Language
Avoid using the word "Submit" on your form buttons. Carrying on the value! Use language that relates back to the value they are getting. Use "Join the VIP list ", "Get Your 20% Off", or "Download Now".

Create Lots of Landing Pages
For each new campaign or offer, and even avatar, create a new landing page. The more landing pages you have that are customized to your target audience, the more opportunities you create to convert your traffic into leads.
Advanced Tip: Make Your Landing Pages Shareable
Once you have optimized your offer and landing page, let others help spread it! Include links on your landing page to share directly to Facebook, Instagram and any other platform your prospect may hang out!
If you need help building a landing page, or figuring out why it's not converting…reach out, let's chat!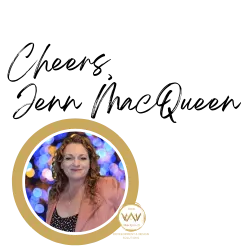 Disclaimer: Some of the links provided may be affiliate links. I may earn a small commission if you click one of these links and sign up. However – all the links I share I use or have used, or truly believe there is value in the offer, that will help you grow your business.